STAY UPDATED ON ALL NEWS AND FEATURES OF OUR SOTWARE
SUBSCRIBE TO THE PARD NEWSLETTER
Add on BI module to manage Analysis coming from Artificial Intelligence. The application performs multiple functions:
Launch training of networks through the loading of csv files containing the dataset
Presentation of training results (statistical data, boxplot and ROC)
Launch forecast from csv file
Presentation of forecast data in tabular form
Python script protection through dynamic encryption/decryption
Kpi, Dashboard, Graphics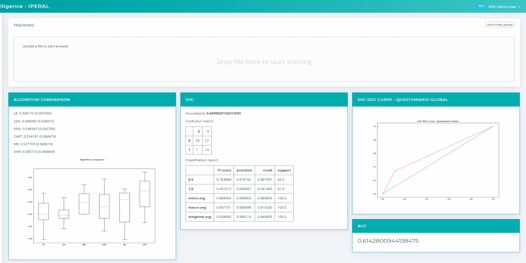 WHEREVER YOU ARE, IN COMPLETE AUTONOMY.
ALREADY USING A BI SOFTWARE?
We've always been working on different types of software already present in the market, developed by major vendors:





Corso XXV Aprile, 145 22036 Erba (CO) – Italy Tel. +39 031 611.860 Fax +39 031 611.369
info@anzanigroup.com
R.E.A. 253817 – Social Capital 10.400,00€ I.V. Business register di Como 02373400965 C.F. 02373400965 – VAT N. 02383330137